Microsoft Lost Its Bid for TikTok—Guess Who Won! [Content Made Simple]
Also, horrifying insight from a Facebook employee on foreign political manipulation.
TOP OF THE WEEK
TIKTOK STANDOFF RESOLVES…I GUESS?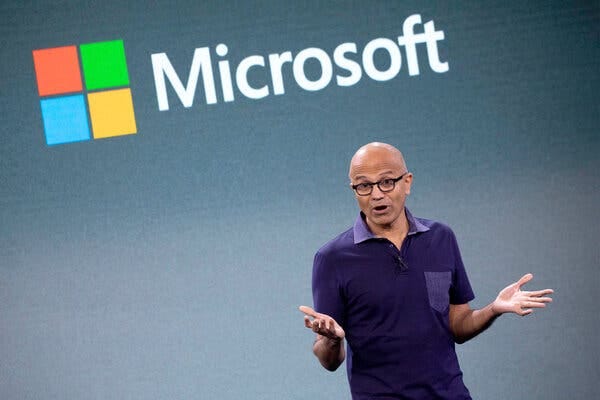 Quote:
One of the most important parts of leading a small group is guiding the Bible study. The main role of the leader is to ask questions, even when you don't have all the answers. We want to ask three basic kinds of questions as we lead small groups. We want our groups to know what the whole Bible says about any part of life.

The Chinese owner of TikTok has chosen Oracle to be the app's technology partner for its U.S. operations and has rejected an acquisition offer from Microsoft, according to Microsoft officials and other people involved in the negotiations, as time runs out on an executive order from President Trump threatening to ban the popular app unless its American operations are sold.

It was unclear whether TikTok's choice of Oracle as a technology partner would mean that Oracle would also take a majority ownership stake of the social media app, the people involved in the negotiations said. Microsoft had been seen as the American technology company with the deepest pockets to buy TikTok's U.S. operations from its parent company, ByteDance, and with the greatest ability to address national security concerns that led to Mr. Trump's order.
Commentary:
It looks like the whole TikTok-could-be-banned saga has finally resolved, just a couple of days before President Trump was set to crush the hearts of teens throughout the country. It is fair to say that the only reason the President even cares about TikTok is because of the teens who used it to troll his rally in Oklahoma, tricking his campaign team into thinking there would be many more attendees than there were. All of that aside, we ought to be concerned about Chinese-based software on our phones given the security and data risks. I hope this resolution keeps TikTok around and alleviates concerns about data and privacy.
---
ON THE POD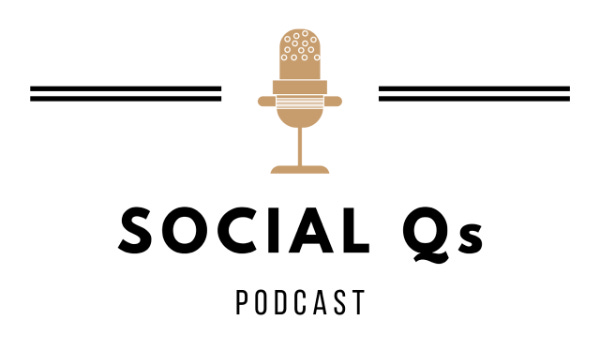 Episode #020: Facebook Campus and TikTok's Fate
We all share our thoughts about Facebook's new "feature" that takes the app back to its roots. We also give our predictions on what is going to happen to TikTok. It appears as though we were all sorta wrong.
---
HITTING THE LINKS
Link #1: Explosive Facebook Memo Confirms the Platform Enables Political Manipulation
This story is horrifying but not at all shocking. May we never let the moral depravity of the largest social media platform in the world become ho-hum.
"In the three years I've spent at Facebook, I've found multiple blatant attempts by foreign national governments to abuse our platform on vast scales to mislead their own citizenry, and caused international news on multiple occasions," wrote Zhang, who declined to talk to BuzzFeed News. Her Linkedin profile said she "worked as the data scientist for the Facebook Site Integrity fake engagement team" and dealt with "bots influencing elections and the like."

"I have personally made decisions that affected national presidents without oversight, and taken action to enforce against so many prominent politicians globally that I've lost count," she wrote.

The memo is a damning account of Facebook's failures. It's the story of Facebook abdicating responsibility for malign activities on its platform that could affect the political fate of nations outside the United States or Western Europe. It's also the story of a junior employee wielding extraordinary moderation powers that affected millions of people without any real institutional support, and the personal torment that followed.
Link #2: Chess Has Found a New Rabid Fan Base…on Twitch?
I watch all kinds of stuff on Twitch. I have seen chess really blowing up there. Interesting to read the backstory!
At the helm of this explosion is Grandmaster Hikaru Nakamura. Nakamura is a five-time U.S. chess champion and a top 10 ranked chess player in the world.

In addition to his traditional competitive career, in 2015, Nakamura began streaming chess on Twitch. At first, he was relatively unnoticed, but in 2019, when he started dedicating upwards of 30 hours per week to streaming, Nakamura became known as GMHikaru to his growing fanbase online. In 2020, those fans have already watched an astonishing 9.95 million hours of Nakamura's channel. At times, over 45,000 viewers have watched a single game.

Why is this flood of interest in chess happening now?
Link #3: TikTok Reveals Its Algorithm
Most folks in the tech journalism space consider TikTok's algorithm to be one of the most addictive algorithms on social media right now. Last week, the controversial platform pulled back the curtain and shared a bit about how it works.
TikTok Wednesday revealed some of the elusive workings of the prized algorithm that keeps hundreds of millions of users worldwide hooked on the viral video app.

Why it matters: The code TikTok uses to pick your next video is a large part of what has led the two-year-old company to achieve broad popularity along with a remarkable $20-$30 billion valuation. The key asset is in play as TikTok's Chinese parent prepares to sell its U.S. operation amid fears about its relationship with China's government.

Driving the news: On a call with reporters Wednesday, TikTok executives said they were revealing details of their algorithm and data practices to dispel myths and rumors about the company.
---
THE FUNNY PART
If you like this, you should subscribe to my free newsletter of funny content I find online. It's called The Funnies. It delivers on Saturday mornings.
You can subscribe to The Funnies here.
Remember, if you'd like additional access to the two blog posts per week I'm writing behind a paywall, you can upgrade your subscription. Just click below.