Discover more from Terms of Service with Chris Martin
Internet culture, social media trends, and other such topics from a Christian perspective
Over 2,000 subscribers
Facebook Is Hurting People at Scale [Content Made Simple]
Also, a brief look at QAnon: a case study in the relationship between social media and conspiracy theories.
TOP OF THE WEEK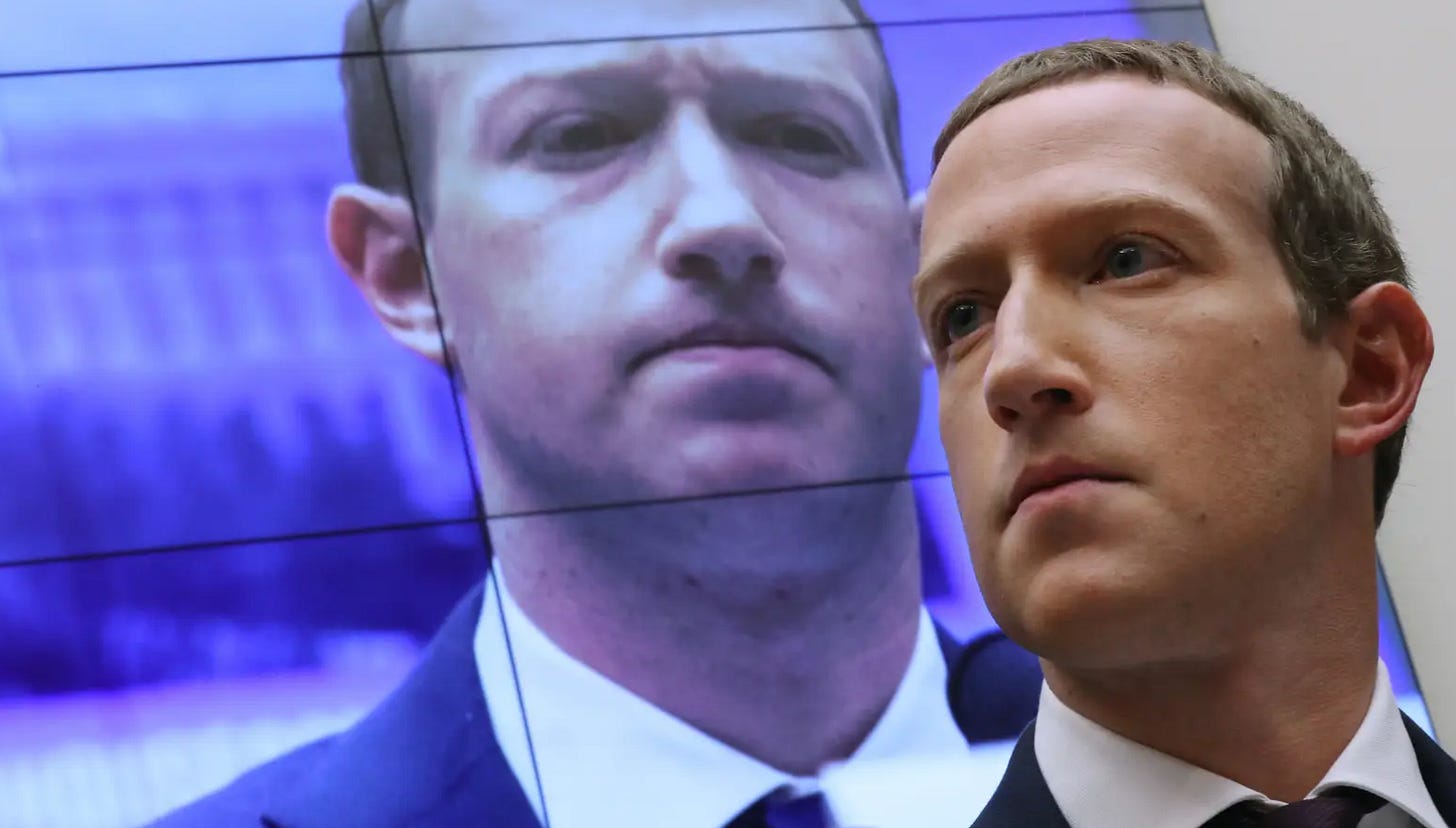 FORMER FACEBOOK EMPLOYEE SHARES CONCERNS ABOUT FACEBOOK LEADERSHIP AND POLICY
Mark Zuckerberg set out to change the world when he formed Facebook into the behemoth that it is today. But his platform may be changing the world in more bad ways than good.
Quote:
As it heads into a US presidential election where its every move will be dissected and analyzed, the social network is facing unprecedented internal dissent as employees worry that the company is wittingly or unwittingly exerting political influence on content decisions related to Trump, and fear that Facebook is undermining democracy.

Yaël Eisenstat, Facebook's former election ads integrity lead, said the employees' concerns reflect her experience at the company, which she believes is on a dangerous path heading into the election.

"All of these steps are leading up to a situation where, come November, a portion of Facebook users will not trust the outcome of the election because they have been bombarded with messages on Facebook preparing them to not trust it," she told BuzzFeed News.
Commentary:
I think this is the best article I have read all year so far. Max Wang, an engineer at Facebook, decided to leave the company. Most employees post a picture of their badge and a short message when they leave. Max recorded a 20-minute-long video about his concerns within Facebook. He isn't alone in his concerns. This article explains much of the problem within Facebook today. I believe that the 2020 presidential election will end poorly for Facebook regardless of who actually wins.
---
ON THE POD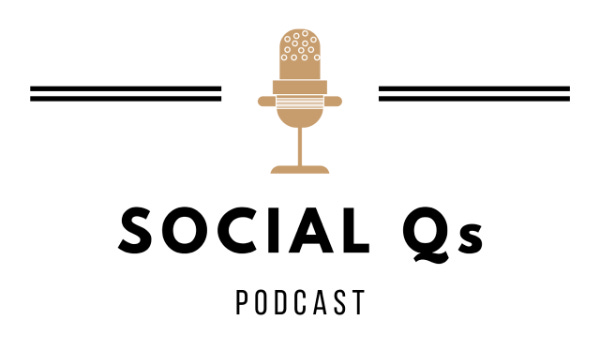 Social Qs #014: How Do You Handle Social Media Crises and Criticism?
This week on the pod, we talk about some ways to handle criticism and crises on social media. There is a healthy helping of our own experiences and reflecting on the experiences of others. We talk a lot about Brad's wife. :-)
---
HITTING THE LINKS
Link #1: A Social Media Conspiracy Theory Case Study: QAnon
Yesterday I shared a brief case study/example of the relationship between social media and conspiracy theories. QAnon is a child of this marriage.
The message of Q aligns nicely with the anti-media, anti-establishment, and anti-liberal platform of the Donald Trump presidency. So, naturally, QAnon has attracted more supporters of President Trump than of any other political demographic. But how do the conspiratorial ramblings of an anonymous social media user make it from the darkest corners of the social internet to your grandma's Facebook feed or even to the White House? How does an anonymous post about child sex trafficking on a sketchy message board eventually lead a man to arm himself, drive six hours, and investigate for himself?

By believing the lie that "Reality is relative to my beliefs."
Link #2: Zuckerberg to Testify Before Congress Again
Mark Zuckerberg will (virtually) go before Congress and share about how the success of Facebook is a testimony to patriotism and American innovation (really). He will paint China as bad, despite having tried to get Facebook to be allowed in China for years. Facebook is a monopoly, but I'm not sure Congress will come to an agreement on that.
Months in the making, the antitrust hearing aims to have four of the most powerful CEOs in tech defend accusations of monopolistic behaviors. All four tech giants have faced scrutiny over the past year from lawmakers and regulators, who not too long ago looked at Silicon Valley in a far more positive light. Now officials are raising concerns about these companies' growing dominance in the market, which could be squashing competition. 
Link #3: 5 Ways to Increase Blogging Productivity
I have been writing a lot more (Mondays and Thursdays for paid subscribers). It's been great. I've really been enjoying it. This article has some ideas on how to be a more productive blogger.
Blogging is a constantly moving practice. Even when you're sleeping, your blog does the work for you, assuming that you have great content ranking on top of search results.

That said, don't make the mistake of cramming everything in a single sitting. That means doing as much as you can until you've exhausted yourself day in and out.

While there's nothing wrong in making the most out of your time blogging, you risk burning yourself out. And once that happens, it will be much more difficult to become productive. You'll reach a point when you feel spent from all the work you've put in even though there's still loads to do.
---
THE FUNNY PART
If you like this, you should subscribe to my free newsletter of funny content I find online. It's called The Funnies. It's new, and it delivers on Saturday mornings.
You can subscribe to The Funnies here.
Remember, if you'd like addition access to the two blog posts per week I'm writing behind a paywall, you can upgrade your subscription. Just click below.