JUST IN: Facebook Changes Its Algorithm! [Content Made Simple]
Issue #178: What a week for Facebook. It's been a whirlwind. Will it last?
TOP OF THE WEEK
FACEBOOK CHANGES ITS ALGORITHM TO FAVOR ORIGINAL REPORTING
This news just broke from Sara Fischer at Axios. The change is unlikely to affect most people, but could affect aggregate sites or sites that repost content from other sources.
Quote:
Beginning today, Facebook will be updating the way news stories are ranked in its News Feed to prioritize original reporting, executives tell Axios. It will also demote stories that aren't transparent about who has written them.

Why it matters: The tech giant has long been criticized for not doing enough to elevate quality news over hyper-partisan noise. Now, it's trying to get ahead of that narrative as the 2020 election inches closer.

Details: Facebook says that in order to identify which original stories to promote, it will use artificial intelligence to analyze groups of articles on a particular story topic and identify the ones most often cited as the original source.
Commentary:
Sara Fischer at Axios was given this information exclusively. She just emailed about it this morning (like 10 minutes ago), so I made it my top story for you. Facebook gets all kinds of criticism from the Right and the Left about the content moderation decisions it chooses or refuses to make. In this algorithm change, it appears Facebook is attempting to curb partisan content in favor of "original reporting." Content without bylines, Fischer reports, could be negatively effected.
---
ON THE POD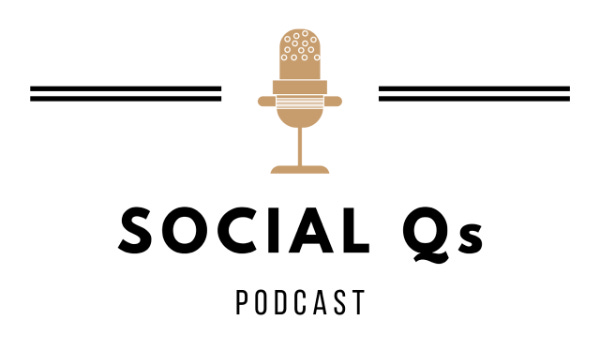 Social Qs #011: Are newsletters the new blogs?
This was a fun discussion given, well, I just transitioned to a newsletter-only writing format. Jonathan, Elizabeth, and I all have experience with newsletters in some form or fashion, and we've all been around the Christian blogosphere for a number of years. We talk about if newsletters are replacing blogs, and bemoan how the blogosphere has gone a bit more conglomerate.
---
HITTING THE LINKS
Link #1: Facebook to Warn Users Before Sharing Old News Articles
This is a MAJOR change. Tons of outlets share old content frequently, without any intention of deceiving users. It could be cumbersome and annoying for publishers who run evergreen blog content to have this notification popping up for their blog post that just happened to be posted four months ago. I'll be paying close attention to this as it will affect my work directly.
The feature was developed in response to concerns that old news articles can sometimes be shared as though they're current news, Facebook says. A news article about a terrorist attack from a few years ago can be shared as though it happened much more recently, for example, which Facebook says "can misconstrue the state of current events."
Link #2: Zuckerberg: Facebook Will Prohibit Hate Speech in Ads
Wait. You mean they haven't been prohibiting hate speech until now?
Facebook CEO Mark Zuckerberg on Friday said the company will change its policies to prohibit hate speech in its advertisements.

Under its new policies, Facebook will ban ads that claim people from a specific race, ethnicity, nationality, caste, gender, sexual orientation or immigration origin are a threat to the physical safety or health of anyone else, Zuckerberg said. 

"I am committed to making sure Facebook remains a place where people can use their voice to discuss important issues," Zuckerberg said. "But I also stand against hate or anything that incites violence or suppresses voting, and we're committed to removing that content too, no matter where it comes from."
Link #3: Facebook to Label Newsworthy Posts That Otherwise Break Its Rules
If this tactic was an unwritten rule in baseball, it would be called "The Trump Rule." Twitter has taken this approach with President Trump's content for some time, as the president has clearly violated Twitter's terms of service on multiple occasions without being temporarily suspended or permanently banned. Facebook, it appears, will begin taking a similar approach.
Facebook will begin labelling posts that break its rules but are deemed "newsworthy" — for instance, because they come from public figures — CEO Mark Zuckerberg said Friday.

Why it matters: This is Facebook's attempt to thread the needle between allowing inflammatory posts from politicians and tamping down on problematic content.

Context: The company previously let figures like President Trump freely post material that appeared to violate policies around issues like targeted harassment and hate speech.
Bonus Link: 3 Reasons Facebook Groups Are Disproportionately Valuable Right Now
It's no secret I think Facebook is an ethical monstrosity that is imperiling our ability to have healthy relationships with others. Despite that, it can be a helpful, useful tool for people to connect who don't want to constantly fight all the time about the issues of the day.

If you're a social media strategist, a marketing professional, or simply a person who leads a community of people offline, Facebook Groups are disproportionately valuable right now. Out of every feature on every major social media platform out there, no feature is as effective at communicating information and building community with a group of people as Facebook Groups.
---
THE FUNNY PART
A longer version of the best Vine.
Remember, if you'd like addition access to the two blog posts per week I'm writing behind a paywall, you can upgrade your subscription. Just click below.